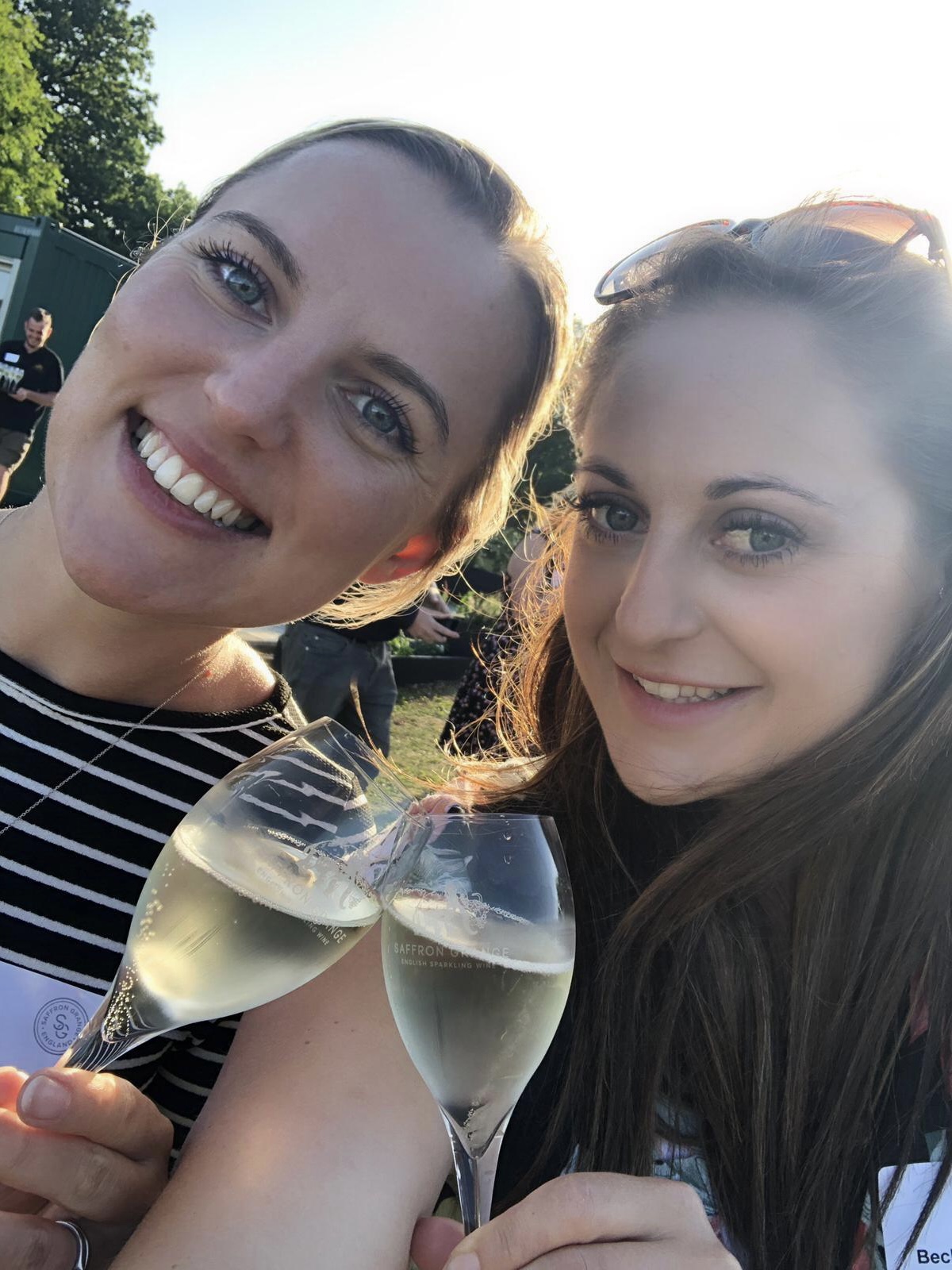 Ever wondered which wine gifts the English wine experts like to give at Christmas? From cases to half bottles, these are the in-demand presents we plan to hand out to our nearest and dearest this year.
1.
Elizabeth Rosé – The Case, £142.44
We adore our rosé and I take every opportunity to share it with friends and family. Not only is it beautifully presented, but it's also a rosé with many layers and textures which keep you going back for another sip. This isn't a Summertime-special, it's a year-round rosé. Having said that, I'll be gifting a case so we can have at least one bottle in the Spring sunshine when it comes.
2.
Stopham Estate Pinot Gris, £15.99
In my opinion, this is the best Pinot Gris out there. It is so versatile and food-friendly, it's ideal for winter curries and pork dishes. Brilliant for Pinot Grigio lovers, but also anyone who appreciates a well-executed English white wine. I've had this wine so many times and I am never disappointed – worth every penny.
3.
Personalised English Sparkling Wine, £29.99
Everyone deserves a special gift at Christmas, and your own personalised English Sparkling Wine is a great place to start. Not only is it a personalised with your chosen message, but it's also a beautiful wine inside. Brilliant for Champagne-lovers, but any fan of fizzy wine will adore this gift.
4.
Litmus Red + White Pinot Noir, £24.99 each
Every year I seem to discover a new favourite English red. 2019 it was the Trevibban Black Ram. 2020, the Simpsons Rabbit Hole Pinot Noir. This year, it's the Litmus Red Pinot. A winemaking masterpiece, it is beautifully soft and round and gluggable. I'll be gifting alongside the White Pinot Noir to show off the differences you can achieve with different winemaking techniques. The white is just as delicious, and a brilliant example of how versatile Pinot Noir is. As English wine experts, this combo makes us very happy!
5.
Woodchurch Rosé, £19.99
I adore Woodchurch's entire collection, and this rosé is a wonderful gift for any die-hard Provence rosé fan. It has been created with this style in mind, but in my opinion is so much better. Rosé in winter is always a good idea in my house, brighten up a dull day with a glass of something spectacular.
6.
Nyetimber Classic Cuvée NV – Half Bottle, £19.99
Nyetimber does sparkling wine like no one else, and I love how luxuriously indulgent sharing a half bottle is. It's so luxe it makes the perfect gift. We all know the wine is excellent, no one would be disappointed to open this.
7.
Elizabeth Rose Wines Favourites Case, £114.89
The ERW Favourites Case is one of my favourite cases of all time – not only for myself but friends and family, too. It is a small collection of some of the most outstanding wines the English wine experts at Elizabeth Rose Wines have tasted and stock to this date. It's incredibly good value, too – not to mention a fantastic snapshot of what's available in English & Welsh wine today.
8.
Simpsons Still Wines, £16.99 – £26.99
Most English Pinot Noirs are delicious, we know this. Simpsons Rabbit Hole Pinot Noir, as alluded to above, is one of my all-time favourites. They also have a couple of Chardonnays that must be tasted, the Gravel Castle – an unoaked Chardonnay – and the Roman Road – an oaked version. Both beautiful wines and will please any Chardonnay fan – They're beautifully presented, too.
9.
London Cru Pinot Noir, £20.99
I have been thinking about this Pinot Noir ever since I first tasted it in August. It's so drinkable and luxuriously presented with a wax seal topper which we know is controversial, but we just love them (see our YouTube video here on how to open with no drama!). I don't know anyone who has tasted this and not fallen in love.
10.
Nutbourne Chardonnay, £14.99
I honestly used to be an 'Anything But Chardonnay' girl myself. English Chardonnay has changed that for me, and this Nutbourne Chardonnay has become one of my favourite wines of all time. Ideal for any wine-lover, this Chardonnay has everything you want from a Chardonnay and more. I would gladly pay twice the price for this wine – so snap it up, it's a total bargain.