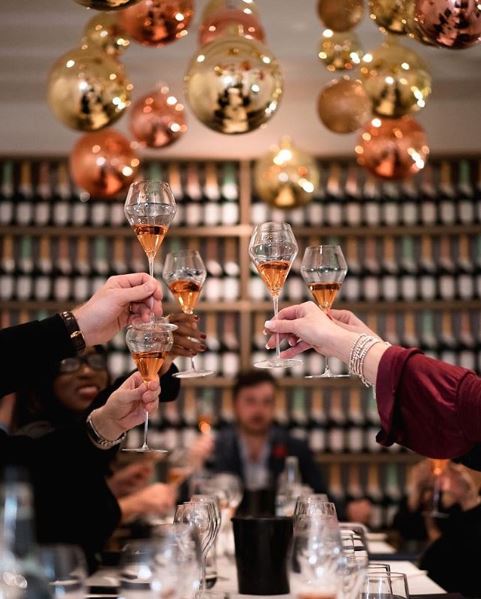 From rich fortified reds to luxuriously fresh whites, we've rounded up the most popular English wines for Christmas. Whether you've decided what you're drinking on Christmas Day or not, find all the inspiration you need below…
1.
Nutbourne Bacchus, £14.99
For those who are looking for a reasonably-priced white, look to Nutbourne Vineyard in Sussex. We love their Bacchus, a gorgeously delicate example of Bacchus which would go beautifully with your fish starter.
2.
Giffords Hall Pinot Noir, £14.99
You can't go wrong with Giffords Hall at Christmas. Their St Edmundsbury Pinot Noir tastes great with a roast, and is perfect for those looking for a more savoury red. Packed with fruit flavours such as plum, rhubarb and cranberry. This is a great option for Christmas dinner.
3.
Hindleap Ruby Sparkling Red, £28.99
This was always going to be one of our most popular Christmas wines. Perfect for those who are looking for something a bit different this Christmas. This is a beautifully aromatic wine with delicious hints of red cherry, raspberry and spice – one for your Christmas morning breakfast.
4.
Lyme Bay Bacchus Block, £18.99
While reds will always reign supreme at this time of year, Lyme Bay Bacchus Block is our top winter Bacchus, with a spike in demand for this Sauvignon Blanc alternative. If you're looking for the perfect Bacchus, it has to be this one by Lyme Bay Winery in Devon.
5.
Simpsons Rabbit Hole Pinot Noir, £26.99
You can't go wrong with this Simpsons Wine and this Pinot Noir is one of their best. It has a warming tone to it that's perfect in winter, and it is guaranteed to impress your guests – no wonder it's one of our top winter sellers.
7.
Nutbourne Sussex Reserve, £12.99
Our most popular Riesling-style white at Christmas is this aromatic white from Nutbourne. Loved for its versatility, you can enjoy it on its own, or serve with food – think pork dishes here – for a match made in heaven.