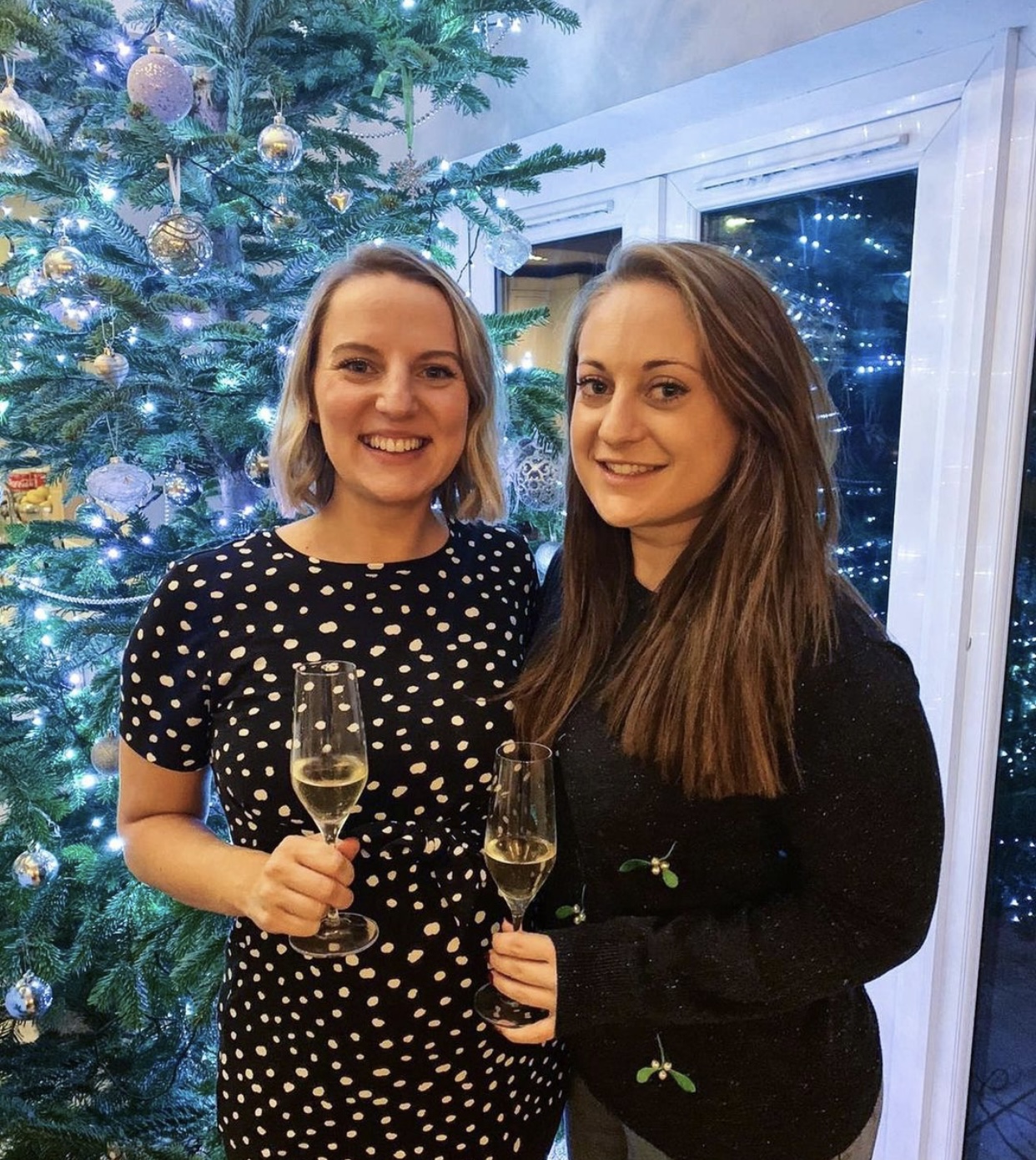 At ERW HQ we are insanely busy getting everyone their English and Welsh wine in time for Christmas, so Christmas Eve is officially time for putting down the parcel tape, and it's time for family, friends, Christmas Day prep, and most importantly, a well-deserved drink!
Christmas Day and Boxing Day is always held at my house, so on Christmas Eve the family starts to pop over to give some much-needed help for Christmas Day.  We usually have the Christmas tunes on full blast, start prepping the Christmas meal, and play a few light-hearted games to get us all in the spirit.  This, of course, is all helped along by some beautiful wines! This year I have decided that I'll be popping open the Bride Valley Dorset Crémant.  We had this last year on Christmas Eve, and it really stood out for me as an exceptional wine. 
Christmas Day starts early in our home, with more prep before the family arrives for brunch at 10am.  We have salmon, eggs, English muffins, and a naughty Christmas pastry Nutella tree (don't knock it until you've tried it!).  Our brunch is always served with something fun and bubbly!  This year it'll be the Hindleap Seyval Blanc.  It's light, elegant, and not too serious for that time of the morning!
We'll then be opening a mound of presents with lots of glass topping up!
Christmas "lunch" is usually served around 3pm.  We do a traditional Christmas feast with all the trimmings which we get from Elder Street Café and Deli.  We've been buying their Christmas range for years now, and we wouldn't trust anyone else!
I usually open a few bottles for the table so people can help themselves to whatever they fancy!  I am going to pop open a Simpsons Gravel Castle Chardonnay (I am a huge Chardonnay fan), a Winbirri Bacchus (my Mother's favourite), a Trevibban Black Ram (it's hard not to love that one), and I'll make sure there is plenty of Hindleap Seyval Blanc left too for those who want to stay on the bubbles.
After we are all ridiculously full, I'll pull out my famous cheese board for some more games at the table.  Everyone is always too full at this point, but we force it down nonetheless!  Usually I would fetch our best vintage Port for this course (and more bubbles of course, because they are always a good idea!).  However, this year I'll be reaching for the White Castle 1581.  I have discovered this wine this year and OH MY!!! It's so so good!  Just like a late vintage Port, it is deliciously moreish and just perfect for that little bit of sweetness after dinner with cheese.
Next, it's to the sofa for some awful Christmas film watching and maybe a snooze or two in front of the fire…