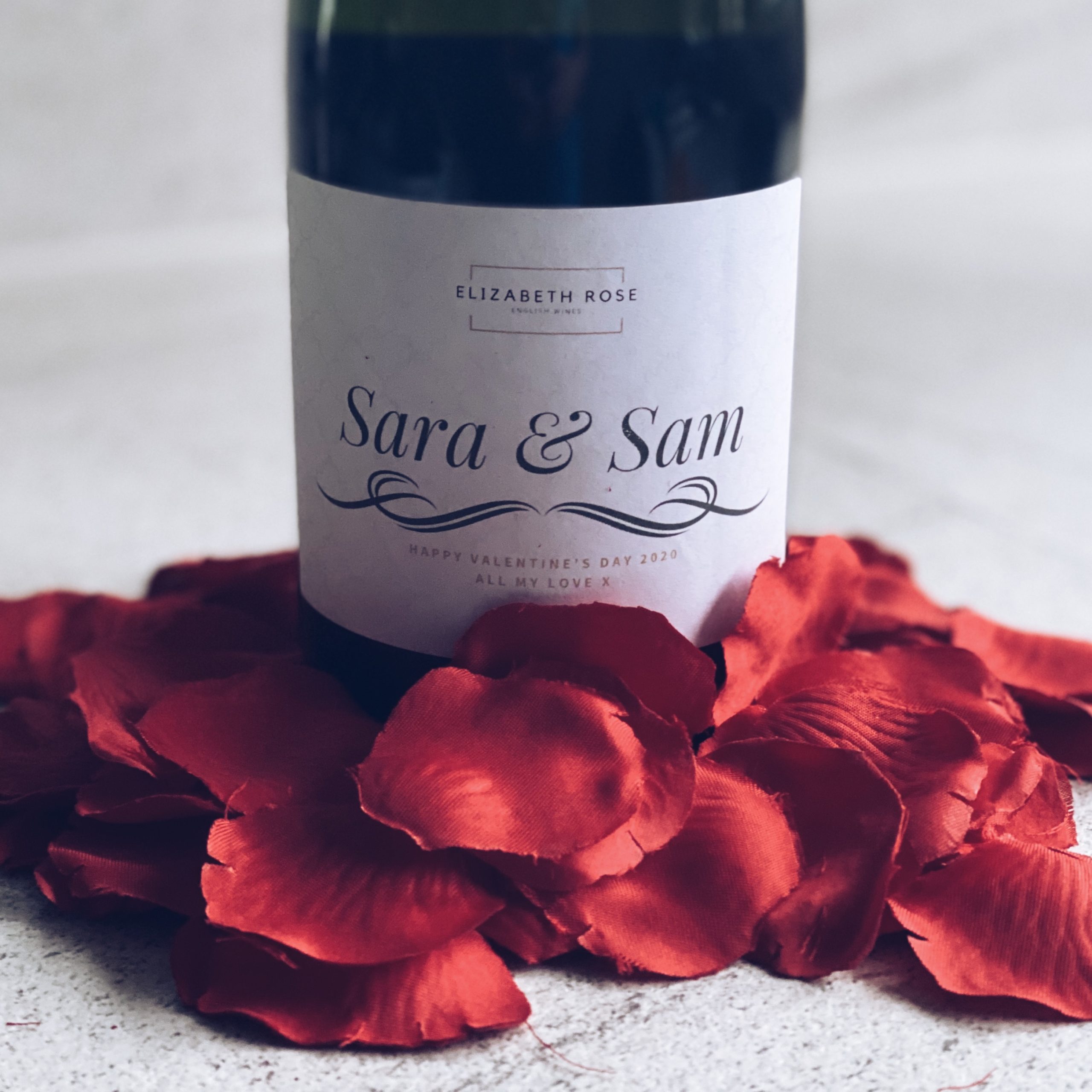 Elizabeth Rose Wines February Update
Personalised Gifts, Monthly Cases, and Tasting Videos
January was a busy month for us at Elizabeth Rose!
Here's a little summary of what we've been up to recently:
We are so delighted to have launched our brand new personalised bottle of Stopham Estate Brut Prestige – and just in time for Valentine's Day!
The Stopham Estate Brut Prestige is genuinely our best-selling English sparkling wine – so when we decided we wanted to offer personalised bottles, they were our first choice.
This is a gorgeous blend of Chardonnay and Pinot Noir, grown in Sussex, home of some of the best sparkling wine producers in the country.
Created with precision and passion, any English sparkling wine fan would be over-the-moon to receive this as a gift.
We can't wait to see how you personalise yours!
Did you get your hands on one of our new monthly cases in January?
Every month we will curate three new cases of seasonal English wines for you to enjoy!
The Mini Case is a little treat, three special wines to keep you going.
The Best! Case is designed to get you through the month in style, with a selection of six so you have a gorgeous English wine to hand whenever you need one.
The Fabulous February Case is our ultimate case, the same wines as the Best! Case, but doubled so you can be sure you have enough in your cellar for every occasion.
This month, as it's Valentine's Day, we have included two still and one sparkling rose – the Trevibban sparkling rose is a big favourite here, you'll love it.
We have also included the Winbirri Vintage Reserve sparkler, as this brightened up a very dreary January afternoon for us this month.
Plus! We have included a brand new addition to the website: the Stopham Bacchus.
Which one is perfect for you?
Upcoming Videos
If you haven't already, check us out on YouTube.
Last month we posted our first tasting video, which received such lovely feedback from you all.
This month, we posted a little three-minute snapshot of the antics we get up to on the road – mostly food-related giggles!
We also recorded two new tasting videos of wines we have kindly been sent by English producers – look out for their release later this month.
Coming soon: Halfpenny Green Tasting, Chartham Vineyard Tasting, and a Q&A video with Becky and Sara where we answer all your English wine questions.
We have had a wonderful, exciting beginning to 2020, and we can't wait to see what the rest of the year has in store.
Please get in touch with any enquiries you have regarding the above, or anything else we might be able to help with. We love to hear from you.