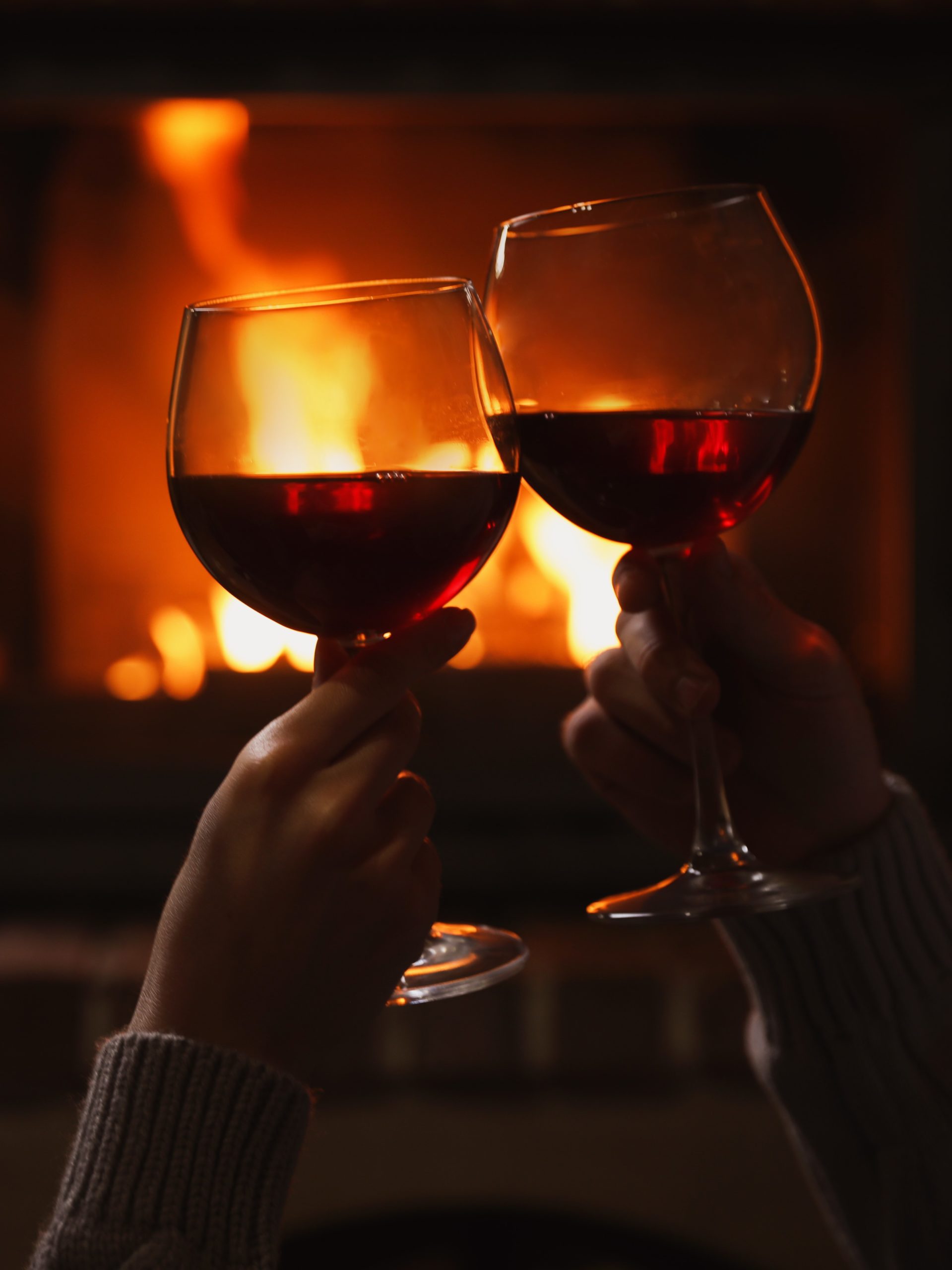 The fire is crackling, it's cold outside and you're relaxed and ready for a perfect glass of red wine. But which one?! Don't worry, we've taken it upon ourselves to find the perfect red wine for a night by the fire. We're here to help!
Usually enjoy a Port by the fire? You'll love the White Castle 1581…
This fortified Welsh red is the perfect choice if you usually enjoy a late bottled vintage Port. This is a real favourite at ERW HQ and we encourage people to pick up a few bottles while they can!
This half bottle is made in very small quantities. Attention to detail is key with every element of this wine – Each bottle is hand dipped in wax and numbered.
This "Welsh Port" gives powerful aromas and flavours of blackberry and bramble. It is rich, soft and lingering on the palate. We recommend decanting this wine in the same way as other red wines.
The perfect choice for lovers of Burgundian Pinot Noir…
Simpsons are a highly regarded vineyard with estates both in England and France.
The Simpsons Rabbit Hole Pinot Noir is created from estate-grown, low-yielding Burgundian clone 115, specifically selected for its maturity and concentration.
This wine is deep crimson in colour with redcurrant, blueberry and exotic spice aromas. Silky smooth tannins are complemented by black fruit flavours and undertones of freshly ground coffee.
Always a popular wine with ERW customers!
A wine to buy and try before it goes…
The previous vintage of this wine won big at the Decanter Awards 2021. We sold out of it in seconds! This is the follow up vintage and the vineyard owners think it's even better than the last…!
The White Castle Pinot Noir Reserve has bold flavours of blackberry with hints of smoky vanilla and well balanced Tannins.
We think this wine is going to win big too. This is the chance to get your hands on it before it sells out!