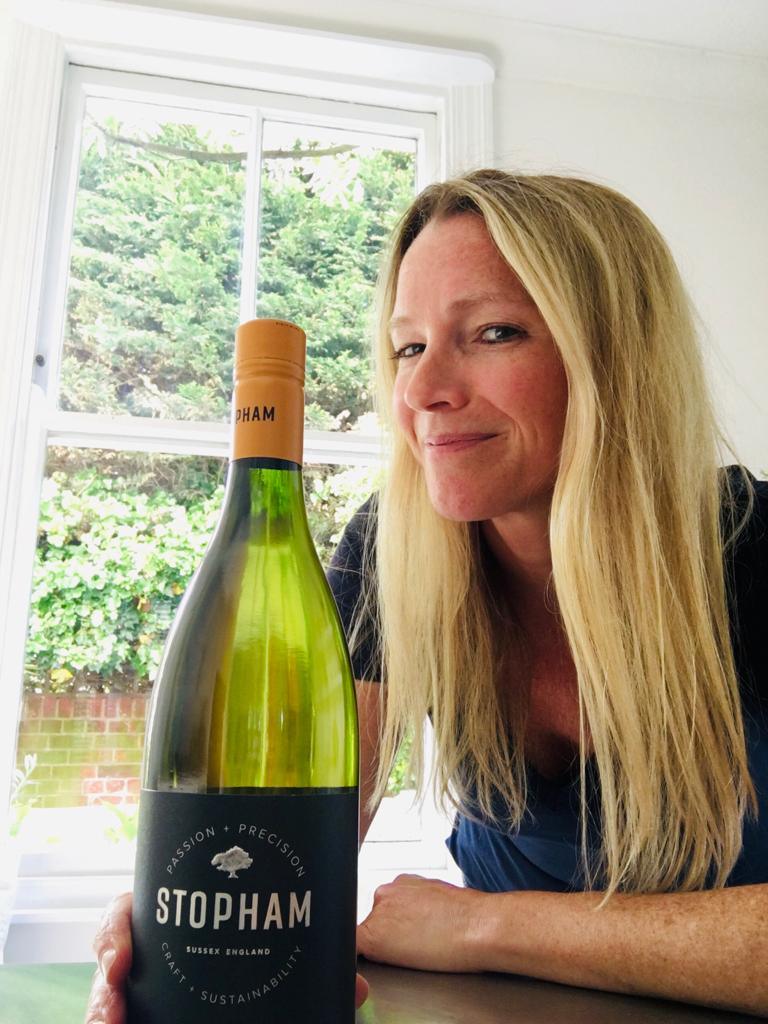 Stopham Estate's signature style aromatic white wines are much loved best-sellers here at ERW.
Marie Davies joined Stopham Estate as Sales Manager in February 2020 just before lockdown. Her passion for wine was born after a trip to Burgundy in the late 1990s with her late father Denis who was a Kentish publican. Seeing the vineyards that make world-famous wines such as Montagny Puligny Montrachet and Mercurey ignited a lifelong interest in fine wine.
After many years of working in London and France in sales and marketing in the luxury cosmetics sector, Marie returned to her passion of wine after having children. Surrounded by Sussex vineyards it seemed like the next chapter was obvious. English wine.
In 2018, she graduated from WSET level 3 with distinction and has already worked at two Sussex Vineyards (Bluebell and Stopham).
Read on to learn about Stopham's signature style aromatic white wines and why each one is different to your average white…
Stopham Estate Bacchus
The Style
Stopham Estate is known for its aromatic style, floral with orange peel and grapefruit. While you can just as easily imagine drinking this as an aperitif, it's also an ideal picnic wine.
What's Different
Stopham prides itself on mastering quality still white wines. Having this focus has really paid off and this Bacchus is different to your average as it is dramatically floral on the nose.
Stopham Estate Pinot Blanc
The Style
It's not difficult to identify a Stopham wine, beautifully complex and balanced. If you're a fan of pear and melon in a wine, you'll love this style, which is both fresh and creamy.
What's Different
This wine is really unique. Not many English vineyards are producing 100% Pinot Blanc. The result is superbly delicious. Look out for their limited edition Oaked Pinot Blanc for another take on this grape variety.
Stopham Estate Pinot Gris
The Style
Off-dry with crisp acidic, the juxtaposition of these elements are what makes this wine so interesting. Think aromatic peach and pear with a refreshing and lively citrus finish.
What's Different
You really get a bit of everything here. Whether you're looking for the perfect takeaway wine, or something for a roast dinner, this Pinot Gris will serve you well.