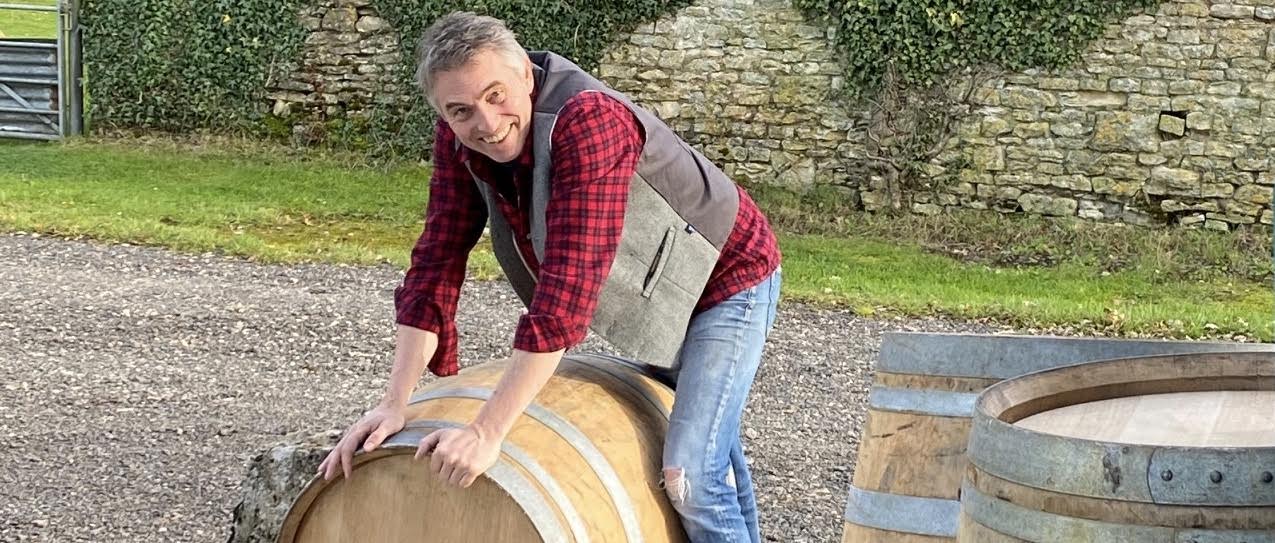 #EnglishWineWeek is finally here and as you might expect, there are countless wines worth adding to your cellar. With up to 10% off mixed cases, now's your chance to snap up great English wine for less. Like these two fantastic debut wine releases from Gavin Carver, founder of Freedom of the Press Winery…
Gavin Founded Freedom of the Press in early 2020. He has no vineyards, instead the project is modelled on the spirit of an urban winery. Gavin buys grapes from the best sites around to suit the intended wines.
He installed the winery pretty much single-handedly through lockdown, aided by Gavin's background in theatre technology.
Gavin is new to wine making although he has been a wine importer so employs a consultant, John Worontschak of Litmus, to advise him. He also depends on the skills and wisdom of the grape growers and their vineyard consultants.
The winery produces small quantities of still wine – contributing to the story that English wine is not all about sparkling.