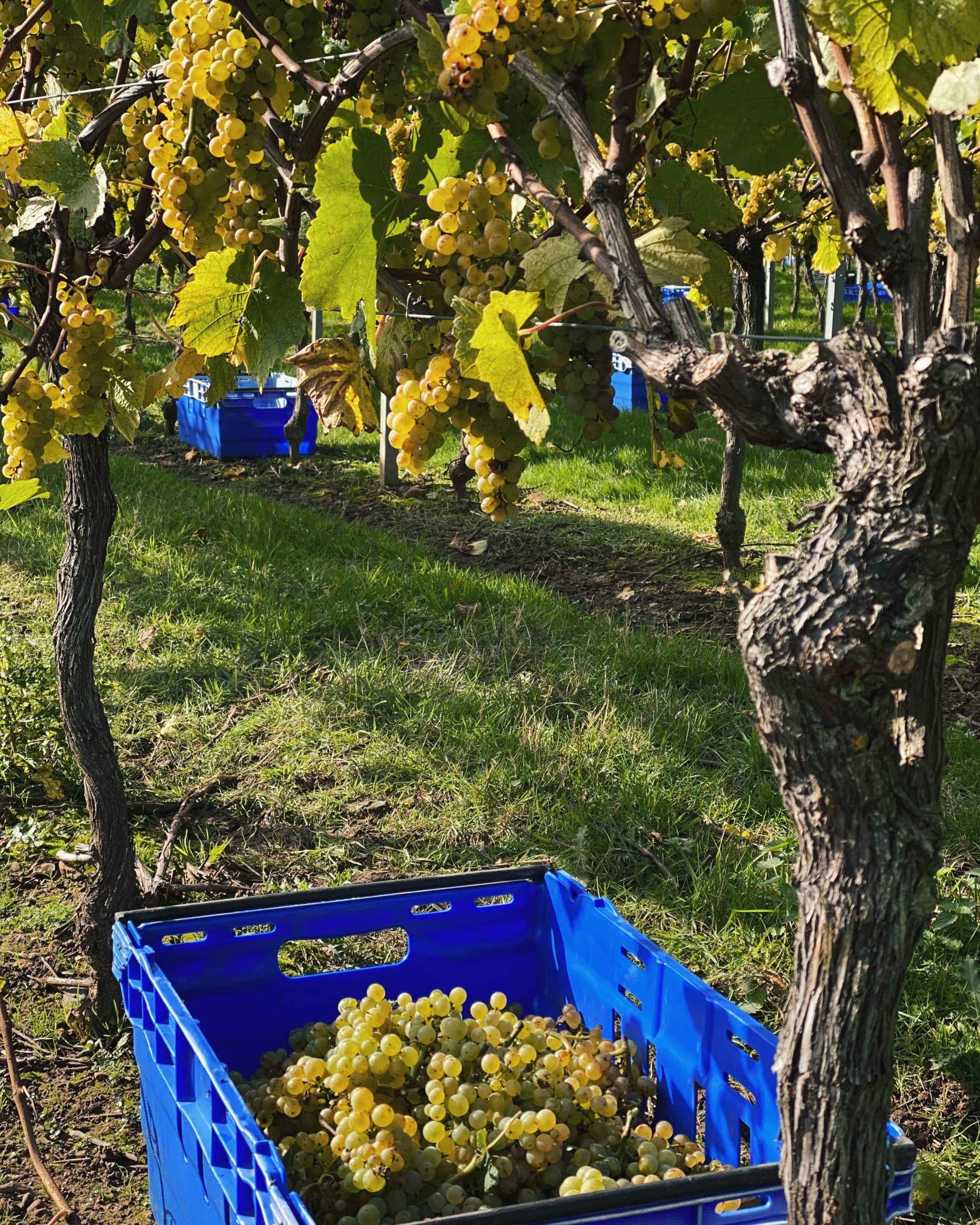 Enchanted by English
Enchanted by English is our new YouTube Series discussing all things English wine. In Episode 1 we discuss this week's wine news and taste a Rioja-style red from a frisky little Chateau Norfolk!
What actually happens at a vineyard in January?
Right now, the vines are 'sleeping'. They look like big twigs sticking out of the ground. This means it's pruning time! Pruning is important if you want to grow lovely bunches of grapes in summer and not wild, tangled vines. So vineyards will currently be busy pruning.
Tasting trials will be happening – deciding upon final blends of wines before they are bottled up and released.
Wineries may also be racking the wines – draining the lees from the wine ahead of bottling.
So January is indeed a busy time!
Lyme Bay Winery
Lyme Bay Winery are preparing to release their Single Vineyard range with partner vineyards Martin's Lane and Crows Lane Estate. We were lucky enough to taste their single vineyard wines at the Wine GB conference this year. They are spectacular. If the interest is there, we will see if we can get these special wines in stock for you.
Also, did you know that Lyme Bay produce Aldi's Bowler & Brolly White Wine? Our good friend Sarah Massey at Lyme Bay is the winemaker on this – I'm desperate for a taste! Perhaps this will make a future episode of Enchanted by English.
Nyetimber
Nyetimber have a new art installation called Earth and Humanity in Harmony by Dutch textile artist Claudy Jongstra. Check it out here.
Telegraph
The Telegraph reported a Rush to buy English Sparkling Wine amid fears of Champagne shortage. Top French vineyards warn they're running out of Champagne – read more here.
Artelium
If you're based near Kent, Artelium are holding a Raclette and Wine evening on the 17th February. It sounds like cheese and wine heaven.
Matthew Jukes
Wine writer Matthew Jukes published his Fifty Finest Wines 2022 list. The full report is only available to members. Notable English producers to make the list include Bluebell, Gusbourne, Sugrue, Black Chalk, Blackbook and Kinsbrook.
Woodchester Valley
Woodchester Valley Vineyard were awarded a Master Medal for their 2021 Sauvignon Blanc. This is the highest award in the competition which is judged blind by an international panel of wine experts. An incredible, ground-breaking achievement from this Cotswold vineyard and winery. Cheers to you!