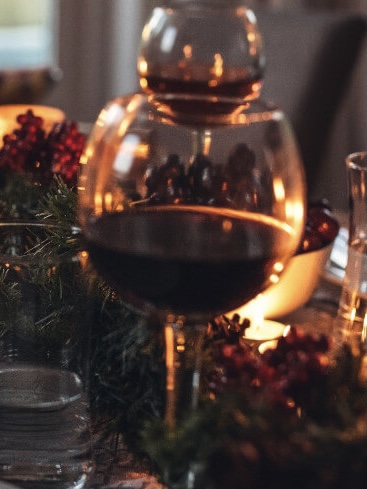 Never underestimate the importance of a decent wine at Christmas – not only are they the perfect accompaniment to your festive dinner, English & Welsh wines make an excellent talking point at Christmas Day lunch. Whether you're after a sparkler for toasts or a red for your roast, here's our guide to English wine at Christmas.
We like our Christmas wines to be English & Welsh because they tie in perfectly with the rest of the meal. I want British wine with my British goose, and it helps that there's so many to choose from.
Wines don't have to break the bank, however, it does help to start off with something really special, as it helps to set the tone for the day. If your day is very busy, make sure to take a moment to yourself to savour a glass of something delicious, you deserve it.
It is worth spending a little more on your aperitif if you can. Not only will this create a special feel, but the quality will put everyone in a good mood for the rest of the day. English sparkling wines are an easy way to make your day feel a little more festive, and they're also a great way to break the ice and show your support for British businesses.
In need of a little inspiration? Here's our guide to English wine at Christmas…
Going All Out
Just A Little Something