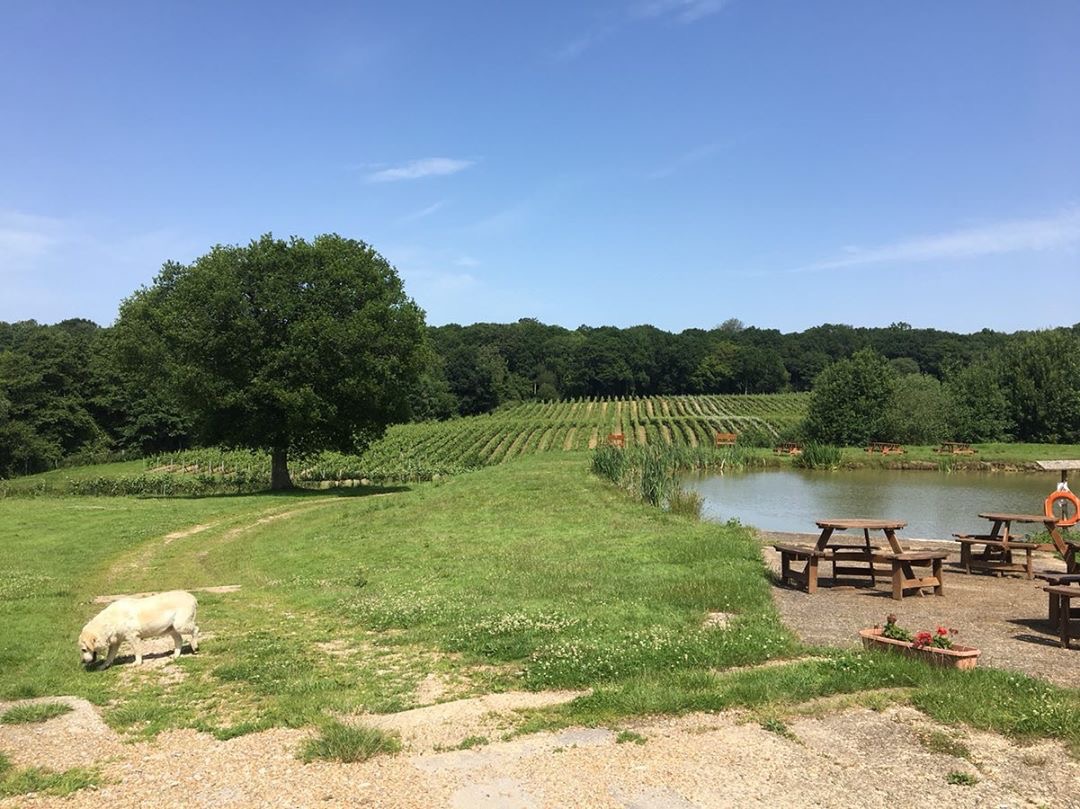 Our Wine of The Week 23/10/2019
As you may have seen on our social media, Bluebell Vineyard Estates is one of our favourite English vineyards, so we were delighted to visit earlier in the year and have the opportunity to try their range of still and sparkling wines!
Surrounded by bluebell-strewn woods from which the vineyard derives its name, Bluebell Vineyard Estates is a family-run vineyard and winery with a passion for producing world class still and sparkling wines. 
You will probably have heard of Bluebell's Hindleap range of English sparkling wines bursting with fruit character. We love the pale gold Blanc de Blancs. We were pleasantly surprised by the tropical fruit flavours that come through – white melon, kiwi, lychee. Vibrant and well-balanced with a fine mousse. This is 100% English Chardonnay and as their signature wine, only the finest grapes are selected – this is a superb Blanc de Blancs.
We also fell head over heels for the English sparkling rose! Made up of Pinot Noir and Pinot Meunier, this sparkler has aromas of ripe strawberries and raspberries but is juicy nectarine on the palate. A perfect aperitif – it is well balanced, with a dry, delicate and long finish.
You may not have heard of Bluebell's new Ashdown range of English still wines. Our favourites were the Ortega and the Rose, which has just recently won a silver medal at the WineGB Awards 2019. Bluebell are one of the countries leading producers, having been awarded over sixty national and international awards in just five years.
We can't wait to spend these warm late summer evenings enjoying these wines. Click below to shop the full range now – it's time to add these to your cellar!