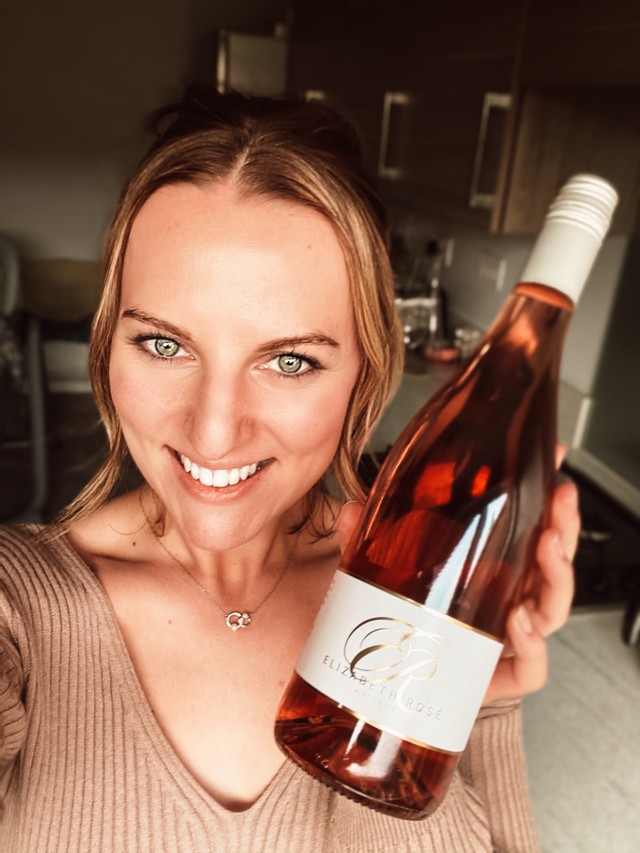 Working in the world of wine, I have discovered the joys of investing in quality, and trying new things. Here are the wine rules I live by…
My approach to wine buying changes each month. I invest in quality sparkling wine that I know I love, but love to try new things as well. I really appreciate a well-executed Pinot Noir – I find body and balance are so important.
One of my top wine rules is that I try to shop locally where possible. I do my best to buy from independent retailers like Elizabeth Rose Wines. When shopping for wines of the world, my favourite local independent retailers include Cambridge Wine Merchants. As a rule, I do not buy supermarket wine. However, I do appreciate that Waitrose are doing a great job expanding their English & Welsh wine range and informing their enormous customer base about some of the brilliant wines we have to offer here in this country.
Another one of my wine rules that I have really come to appreciate is: Drink well, not often. The amount of choice we have at the supermarket these days is great, but the mass production that dominates the wine world is so damaging to the environment. With that in mind, stop and think about why you are choosing that particular wine. Is it produced sustainably and transported in an environmentally friendly fashion? Is the quality up to standard? Quality is always more important than quantity.
Don't judge a wine by its label. Here at Elizabeth Rose I'm exposed to an extensive number of wines, so I am in a privileged position when it comes to tasting opportunities. There are many wines I've tasted in the past that I would not necessarily have picked off the shelf due to its label design. So now, whenever I am looking to buy a wine, I try not to consider the label. It forces me to stop and really consider tasting notes or recommendations.
Don't judge a rosé by its colour. We've all been conditioned to think that darker roses mean sweeter wines. This just isn't the case in England. This summer, I'm looking forward to drinking Elizabeth Rosé with friends. This is a rosé with depth of colour but a refreshingly dry palate – I'll be drinking it at every barbecue.
One of my favourite wine rules is: Always share favourites. Wine is meant to be shared – as a minimum, I buy two of everything. This means, when I taste one bottle, I can gift or share the second bottle with someone who I know will absolutely love it. Each bottle becomes a special occasion in its own way.
I can usually rely on four key wine styles in England & Wales. The first is an English Sparkling Wine. Such an essential as it is your Champagne alternative. Roebuck are my favourite producer for these. Then, a Bacchus – ideally local to me here in East Anglia. It really is a quality Sauvignon Blanc alternative. A great English rosé is another must-have on the rack – the right rose brightens up any day. I'm working my way through the stock at the moment, but I keep coming back to Elizabeth Rosé as it's so different and unexpected. Then there's the red Pinot Noir – seasonless and everyone should have some.
One of my most important wine rules is: Invest in the wines you'll enjoy again and again. It's far better to have a few really beautiful, quality wines rather than a bigger collection that doesn't spark joy. If you are in the position to, try saving up for a few top quality wines, like a vintage sparkler, a great Pinot Noir or a luxury rosé. Investing in well-made wines will pay off.
Mix things up – it's the key to making wine interesting. My suggestion is to combine familiar favourites with off-piste choices, as this will make for an interesting and satisfying case. In terms of choosing a merchant, go independent and be loyal.
Find your wine home. Mine is obviously here at Elizabeth Rose. I know the range inside out and can confidently choose a wine for any occasion. If you're looking for inspiration, on Instagram, my favourite people to follow are Tory Bubb, Paolo Sherratti, Rebekah Glover, Archie Patel, and Sophie Brookes. Tory is a foodie, studying for her DipWSET and deeply into English & Welsh wines. Paolo's on a permanent mission to find the best rosé in the world, a journey I plan on following to the end. Archie and Sophie provide great resources for affordable wines and often feature English & Welsh favourites. Becky's Instagram is enriched with captivating wines from England, Wales and sometimes a cheeky French wine will get in there too.
The secret to choosing great wine is investing in quality bottles that are true to your personal taste – and challenging yourself with different styles, constantly fishing for new favourites.
Shop My Favourites