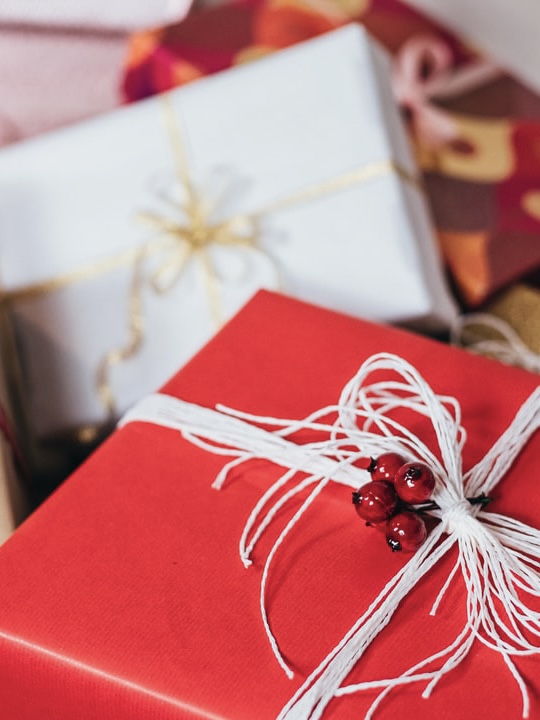 If you've taken the time to choose a wine carefully, it makes sense to wrap it nicely, too. Here, we share how to make every wine look gorgeous.
Start With The Right Tools
Sellotape is the tried and tested choice. If you're after a more sustainable option, have a go with some paper tape, which is plastic free and extremely easy to take off the wrapping paper once all the gifts have been opened..
Choose A Theme
Right now, anything goes, but after a tricky year, the big trend is cheerful and colourful. It's also a good idea to go with a non-festive design, such as dots and stripes, or just plain brown, then you can use up any remaining paper throughout the rest of the year.
Get Your Paper Quantities Right
Waste not want not, so try to use as little paper per item as possible. Not only because this is more sustainable, but also because it looks much neater in the end. As you lay your wine on the wrap, turn and roll the wine at a 180-degree angle, this should then give you an immediate gauge of how much paper you'll need.
Dealing With The Awkward Shape
You could go for flexible wrapping materials such as tissue paper or fabric, as it will mould around the wine much easier than paper. Simply place the wine in the centre and gather around securing with some ribbon or string.
Use Ribbon Wisely
Tying the perfect bow requires practice and patience. Take your time and don't pull the bow tight until you are happy with it. Also, make sure both loops are the same size and not too big.
Invest In The Finishing Touches
Adding decorations such as foliage and mini baubles can make a gift look even more luxurious.
Still unsure? Watch this two minute video: