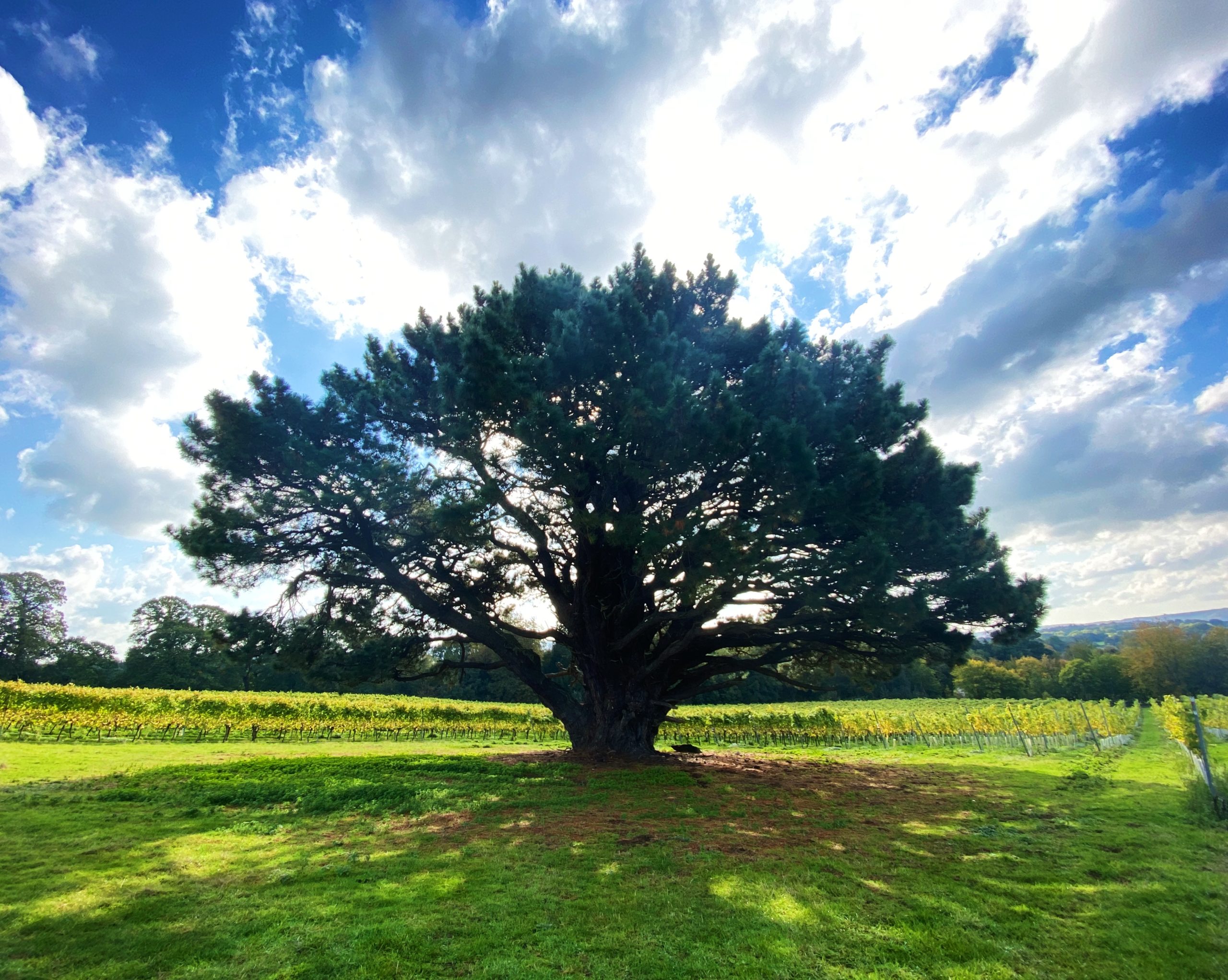 You really must visit the incredibly beautiful Stopham Vineyard in Sussex.
Stopham the hamlet dates back to the 12th-13th century and this historic medieval church is its centrepiece.
Stopham Vineyard's winery is a Grade II listed building, and this is where they currently host tours and tastings – it will remind you of a Burgundian winery and it is wonderful to see an old building being used in English winemaking.
Stopham's vineyards are low altitude, South facing slopes, catching all the rays of sunshine and warmth of our English summers. Looking out into the distance, you can just about see the South Downs, and the view really is stunning. But make sure you bring your wellies, as underfoot is sandy soil, which is excellent for drainage.
Stopham Vineyard are very efficient with both water and energy, and extremely respectful of the soil, working as organically as possible.
They grow Pinot Blanc, Pinot Gris, Bacchus, Auxerrois, Chardonnay and Pinot Noir grapes.
Grapes are whole bunch picked in October, and gently crushed, pressed and tank fermented on site.
This is the famous Stopham tree – a grand Mediterranean fir that is the Stopham logo.
Stopham's goal is to produce the best aromatic English wines they possibly can. They are real leaders in this respect and do it better than anyone.
And here's a sneak peek at something brand new! Barrel fermented Pinot Blanc! This is something Stopham are doing in small batch. Reconditioned old oak barrels are lined up in a small room in the winery – the smell in this room is incredible!! And the wine! The oak brings a real creaminess to the Pinot Blanc which you will adore if you are a fan of oak! If you get the opportunity to taste this small batch barrel fermented Pinot Blanc, you really must.
Simon Woodhead used to work for McLaren as an F1 sensor design engineer. He took a break from engineering to live in Spain and this is where he discovered a love of viticulture. Later, when we came to a party in Stopham, he found the land the vineyard was planted on – he thought the land would be perfect for growing grapes and planted his first vines in 2007.
Simon is incredibly modest about his wines which are truly delicious.
Bacchus 2018 – This is more floral than your typical hedgerow / elderflower Bacchus. There is a hint of tropical fruit – lychee – and it will remind you of a new world Sauvignon Blanc. This would pair perfectly with asparagus, salads, quiches or as an aperitif as it is incredibly quaffable!
Pinot Blanc 2018 – This wine is super zesty with notes of lime and honeydew melon with an underlying nuttiness. Jancis Robinson's website reviewed it as – 'Superb, I can't believe this is an English Blanc'
Pinot Gris 2018 – A real delight for the senses. This wine is stunning. Ripe tropical fruits and stone fruits, this wine is wonderfully complex and will become one of your all-time favourites.