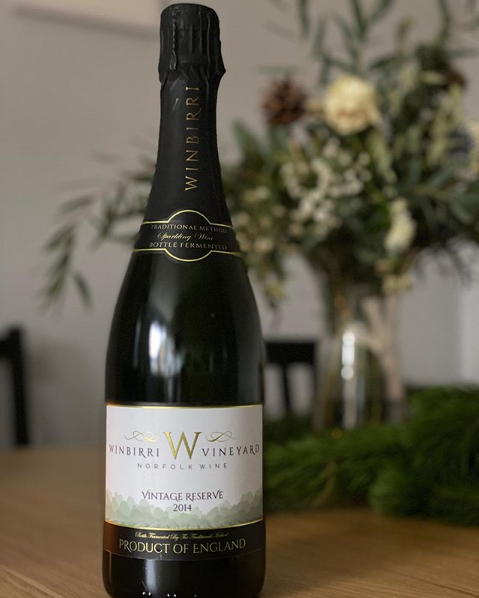 In 2017 Winbirri Vineyard made waves in the world of wine, being awarded the prestigious Platinum Decanter Award, Best In Show for their 2015 Bacchus. This unassuming Norfolk vineyard produces one sparkler and six still wines including three outstanding reds all with very reasonable price tags. Here, owner Lee Dyer tells us more…
I hadn't planned to submit any wine for the Decanter Awards in 2017. It was only through someone else who was working at Decanter at the time who said "We want this wine in the competition". I was on holiday at the time, I was going to miss the deadline. They said "Send it when you get back" so I did – it was fate!
There's a romance to owning and running a vineyard. Ours evolved from a hobby that became a passion and a love. I get to play seven days a week.
It's about being one with nature, knowing the local environment. Not cutting corners with anything. Doing it right and for the right reason. It's not about a quick buck. You're not in it solely for financial gain, the main reason you're in this trade is it's the passion and what you want to be doing. It just so happens that it's paying for your living as well. I think that shows through with the product you create. You don't cut corners just to save a few pennies.
I love being out in the vineyard because you get to clear your mind. Unfortunately, I'm stuck in the office most of the time!
We do everything by hand, you get the better quality by doing it that way
I like the wine to do the talking, I don't like to interfere with it too much.
We have no issue with selling the English wine idea.
I favour aromatic whites and Rioja-style reds, hence the influence in my wines.
Every vintage is different. Keeping the wine the same each year is not my main goal. I don't want to detract from the wine just to make it more like last year. You could hold yourself back from potentially better things. I'd rather be making better wines than focusing on keeping them exactly the same year on year. Be it right or wrong, that's what I'd rather do.
Personally, I don't think English wine is expensive. If anything it's not for what you are getting. Yes, we do get smaller yields than other countries and the vines are a lot harder to look after because we are in a maritime climate so we are more prone to disease. Our pruning methods have to be double-gear, you're doing it all by hand. Cheaper sources of wine are mechanically pruned. What would take me four months, could probably be done in about three days mechanically. But you get much better quality doing it this way.
Our range is premium. Sticking £3-4 on each bottle of wine is not my priority. Some English wineries are releasing their wines at a higher price point with sparklings in their £40s and reds mid-£20s and for the input cost, that's where they should be. We've built up a loyal customer base at this price point and I don't want to transition away from them. Prices will increase in line with inflation and duties, but not suddenly. Driving a Ferrari is not top of my wishlist!
I've got one of those personalities where you set yourself a goal and once you hit that goal, you move the goalposts. We are the largest grower in Norfolk and the second largest in East Anglia. My current goal is 100 acres under vine. Once I get there, I'll say I want 200! But I don't want to expand at the cost of quality. Baby steps.
Community is a massive thing for me, you've got to become a pinnacle for the community in a sense and get people involved. It's all well and good getting tourists, but they're not the people that are going to keep you going all year round. You have to be a big part of the local community. Hence why we do the picking days, to get people involved.