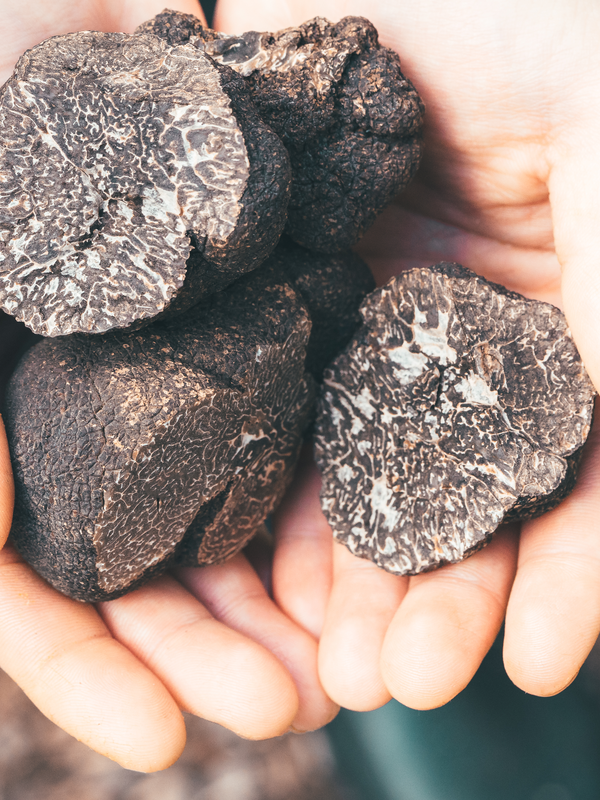 The nights are getting longer and the days are getting colder, but truffle season is upon us! As a self-confessed truffle addict, I love to start cooking with truffles at this time of year, but what are the best wines to pair with truffles?
Below I talk through three of my favourite ways to enjoy truffles and the best wines to pair with them…
Truffle Risotto
A real comfort food for me, a truffle risotto with earthy mushrooms and parmesan shavings really hits the spot! This dish pairs very well with the Nutbourne Chardonnay. The creaminess of the wine blends perfectly with the rich truffle flavours without overpowering them.
Stuck for a recipe? Try this one… Wild Mushroom Risotto with Black Truffle Oil
Nutbourne Chardonnay 2018
A delicious gently oaked Chardonnay!
Truffle Mac & Cheese
The ultimate indulgence! As this dish is very rich I recommend pairing it with with Woodchurch Chardonnay. Elegant enough to not compete with the flavours, but to compliment them.
I highly recommend Gordon Ramsey's recipe for this amazing dish!
Woodchurch Chardonnay
Awarded a bronze at the WineGB Awards 2019.
A truly special wine with wonderful fresh citrus flavours and sealed with beautiful yellow wax, making every bottle individual.  A must try even if you don't usually love chardonnay.
Truffle Steak
Ok, so this isn't really a recipe as such, but it is the ultimately easy way to enjoy truffles. Simply cook your steak as usual and add a dollop of truffle butter to gently melt on top just before serving. Simple, delicious & fast!
This dish pairs perfectly with the Trevibban Black Ram. The oaked and spiced wine can hold it's own with the strong flavours of the truffle.
You can make your own truffle butter, but as we are keeping this easy, buy yours from The Truffle Hunters.