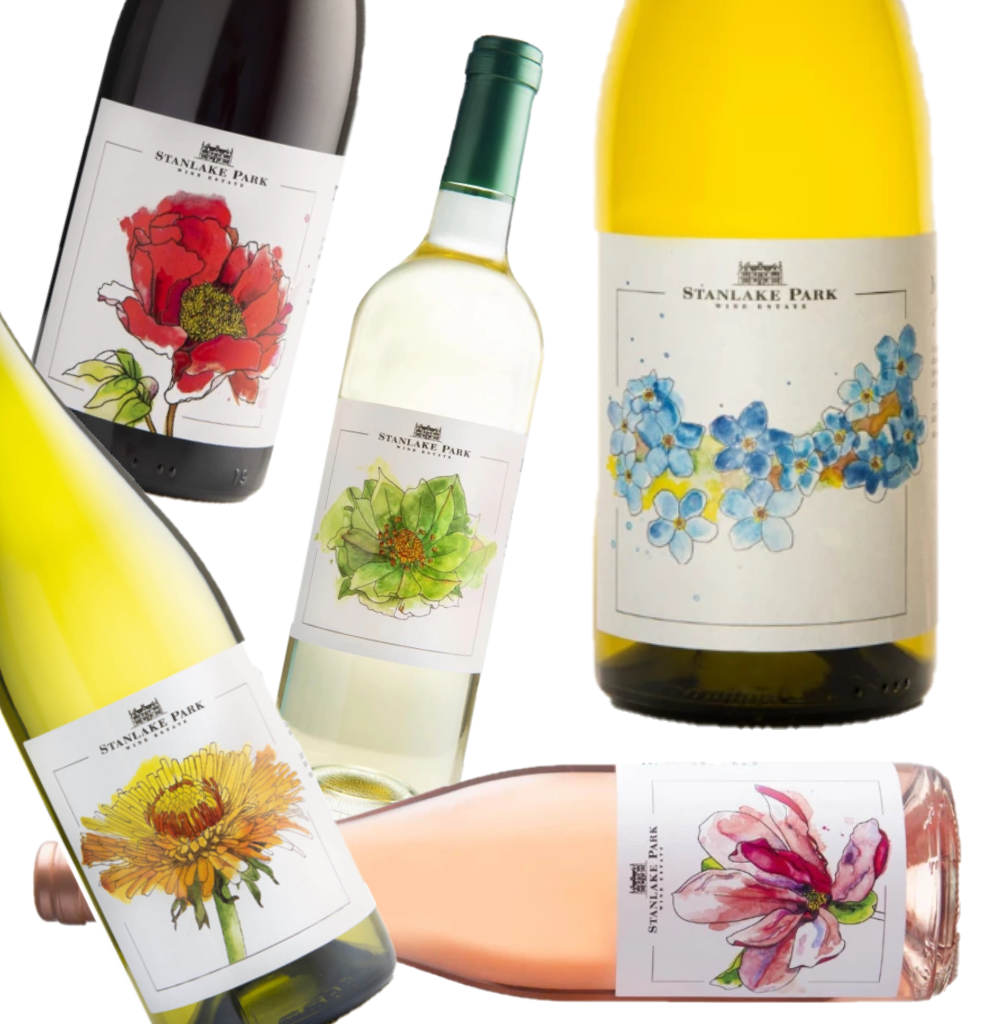 Meet  Nico Centonze and Natalia Pezzone. While the nation's been in lockdown, these two, managers of Stanlake Park Wine Estate, have been working hard – for you – to get ready for Summer 2021. With restrictions beginning to lift, Stanlake Park Wine Estate is about to open its doors in Berkshire. From the tours and tastings to the beautiful wine garden, here's why Stanlake Park is the name you need to know.
Stanlake Park is an extremely old English vineyard in Berkshire, consisting of over 120 acres and buildings dating back to the 15th century.
It was in 1979 that the first 500 test vines were planted at Stanlake Park. The test site was a success and as a result, it consists of over 10 acres and 10,000 vines! Stanlake grows a large range of grape varieties, for example, Bacchus, Seyval blanc, Dornfelder, and Pinot Grigio.
You simply must visit Stanlake Park, because they offer an informative, friendly and entertaining vineyard tour.
Natalia and her team offer tours year round. They consist of a walk through the vineyards followed by a visit to the winery.
Firstly, in the gorgeous winery dating back to 1979 you will learn all about the winemaking process. Secondly, you will see the equipment and how it all works, including the disgorging machine used for sparkling wine! If you are lucky enough to have a tour during harvest season, you may get to see it all in action. Head winemaker Nico and his team help make wine for around 7 other local vineyards, so their winery is very busy.
Tours are wrapped up at the Gift shop & Wine Bar, located in a converted Victorian greenhouse!
History is evident everywhere at Stanlake Park. Pick up a bottle or an extra glass after your tour to enjoy in the garden. Bottles are sold at retail price, so you can enjoy a stunning bottle of wine, perched on a wine barrel in the bar from only £12! A wide range of local cheeses, nibbles and snacks are available in the shop so it's the perfect place to spend an afternoon – you may need a taxi home!
The plans for Stanlake don't stop here. The estate consists of many historical buildings which hold so much potential. For instance, the Wedding Barn has recently been converted and is now open for bookings. Learn more here. In addition, luxury vineyard accommodation is nearing completion, including a hot tub on the deck looking over the vineyards.
Keep an eye on our blog for an exclusive interview with Natalia and our review of the full Stanlake range coming soon.