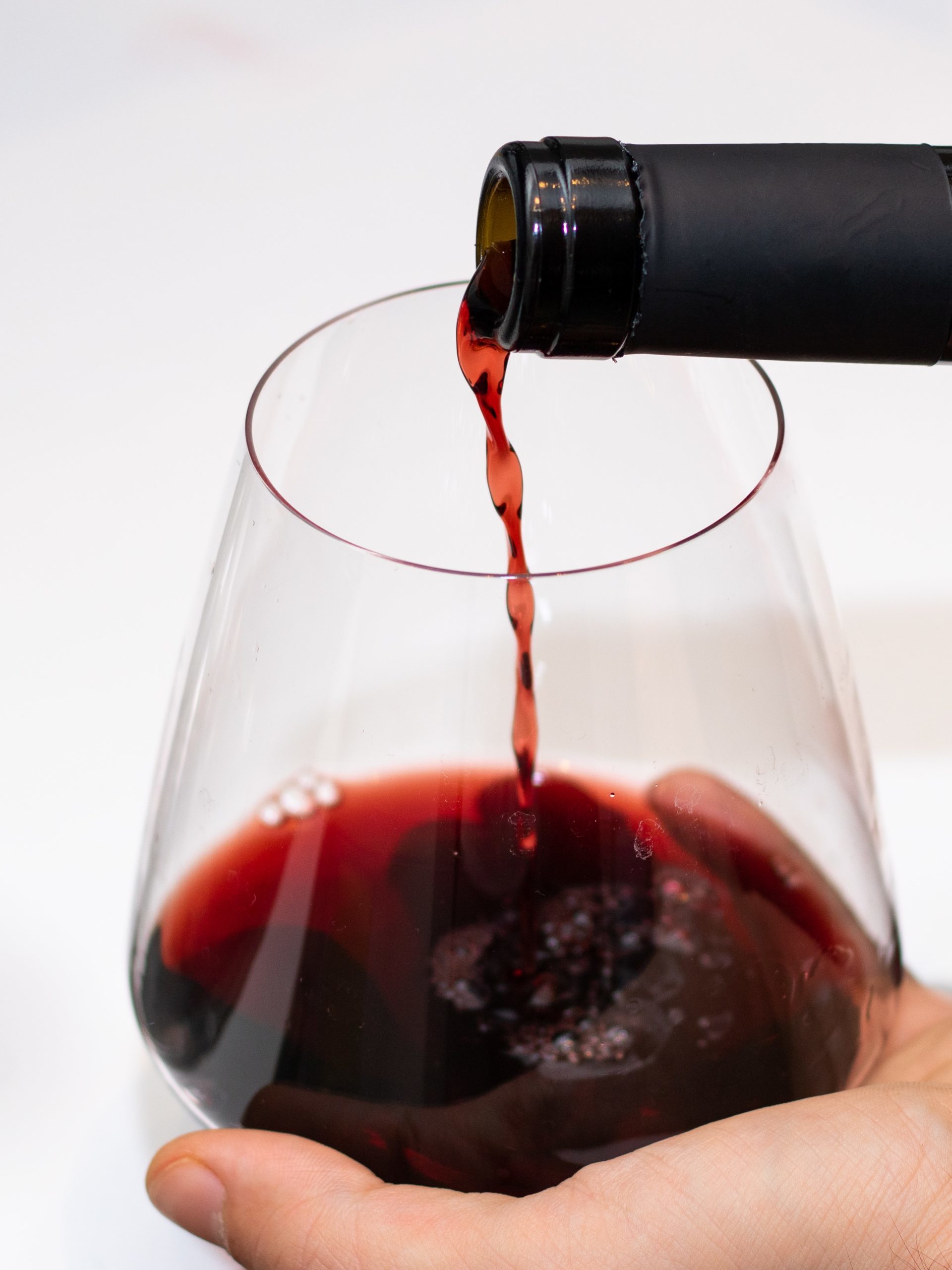 You may know that England and Wales produce excellent sparkling wine, but did you know we also produce great still wines? And more specifically, fabulous red wine?!
In 2021, a Welsh 2018 Pinot Noir made headlines after it won GOLD at the Decanter World Wine Awards! These awards are completed by blind tasting a selection of red wines, and those awarded gold have to score at least 90 points out of 100. So, don't just take our word for how incredible these wines are! We sold out of the 2018 White Castle Pinot Noir in seconds, but we've now got the 2019 vintage in and rumours are that this vintage is even better…!
Pinot Noir, Dornfelder, Regent and Rondo are all grapes that grow really well in England and Wales, so it's only natural that we make red wines. You may not be so familiar with these grapes, but don't let that put you off.
We've tried so many red wines and we think they are wonderful. The range of flavours and depth really make us fall head over heels for them. They may not be your big, bold, Australian Shiraz, but that's what we love. These wines have a real sense of place.
The styles differ greatly because of the grapes and wine maker preferences, but there is something for just about everyone!
Want a juicy, lighter style or red? Try an English Pinot Noir.
Want a deeper, richer wine with a bit of oak? Try a Welsh Rondo.
Want the sister of a Decanter award winner? Try the White Castle Pinot Noir.
Our Recommended Reds
Follow us on social media to see more English and Welsh wine content