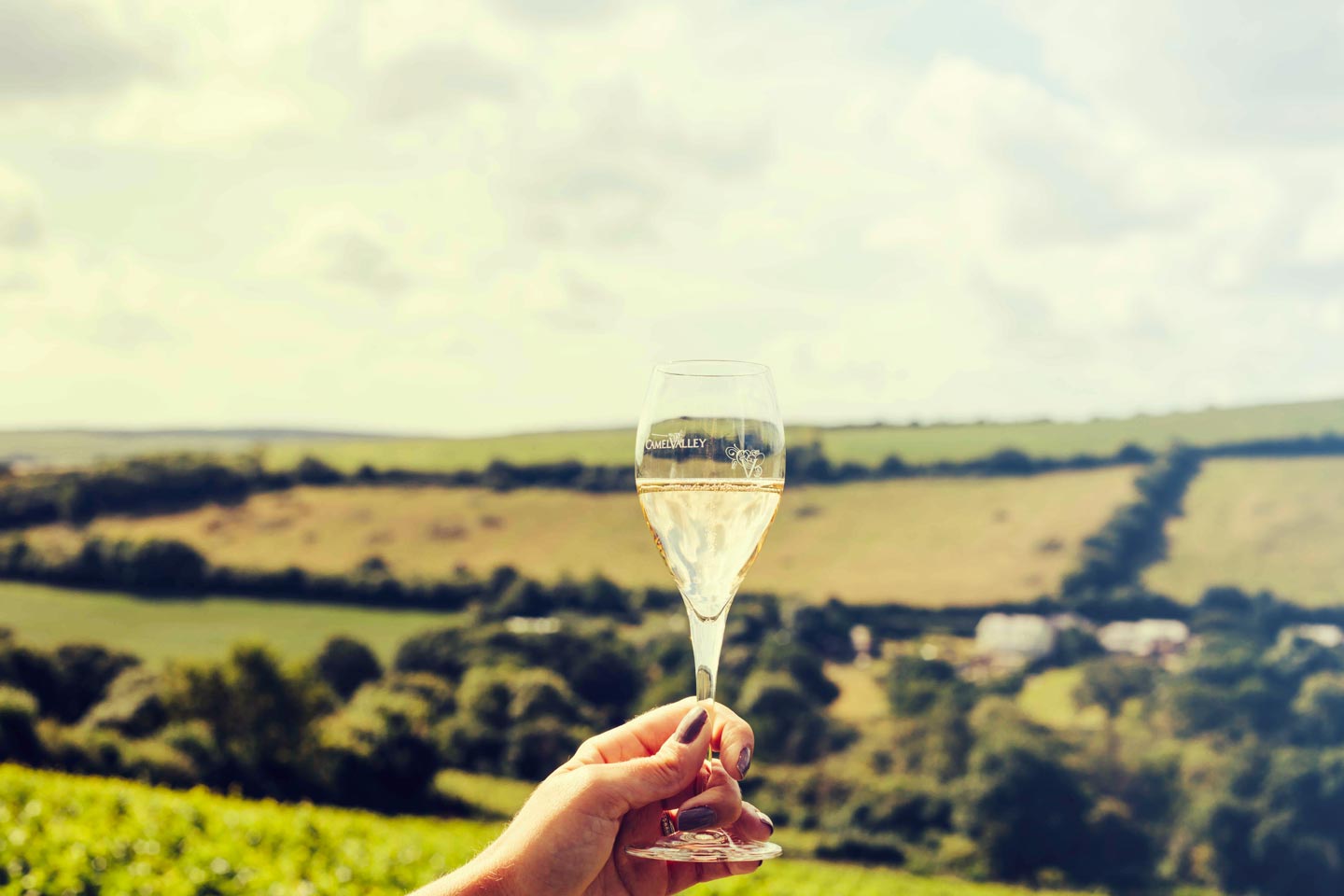 Did you know the average amount the consumer spends on a bottle of wine is just £6?! For a bottle of still English wine it'll cost more like double this. So, why is English wine more expensive? And should we be happy to pay that much more? We'll explore more below…
Smaller Volumes
One of the reasons why English wine is higher in price is the volume produced by each vineyard. For example, Nyetimber (one of the larger producers in England) produces about one million bottles of wine each year. Moet and Chandon on the other hand, produces a huge 30 million bottles each year! This is echoed throughout the English wine industry. We have much less land to vines in the UK than most other wine producing countries, so it's no wonder each bottle would demand a higher price – they really are a limited edition.
Labour Intensive
English wine production is very labour intensive. Most vineyards harvest their grapes by hand. This allows only the very best fruit to be selected and used in the wine production process, but this comes at a cost.
Quality Over Quantity
English wine producers are very proud to put quality over quantity. It's been known for vineyards to throw away whole vintages of grapes because the quality falls short. That £6 bottle of wine that you find in your local supermarket will not be anywhere near the same quality of wine that you'll find at Elizabeth Rose Wines.
Is It Worth The Cost?!
Absolutely! We always chose quality over everything here. So buy English wine, drink the best and support the industry as well as small businesses.
Help us spread the #EnglishWine word! Follow us on Instagram.