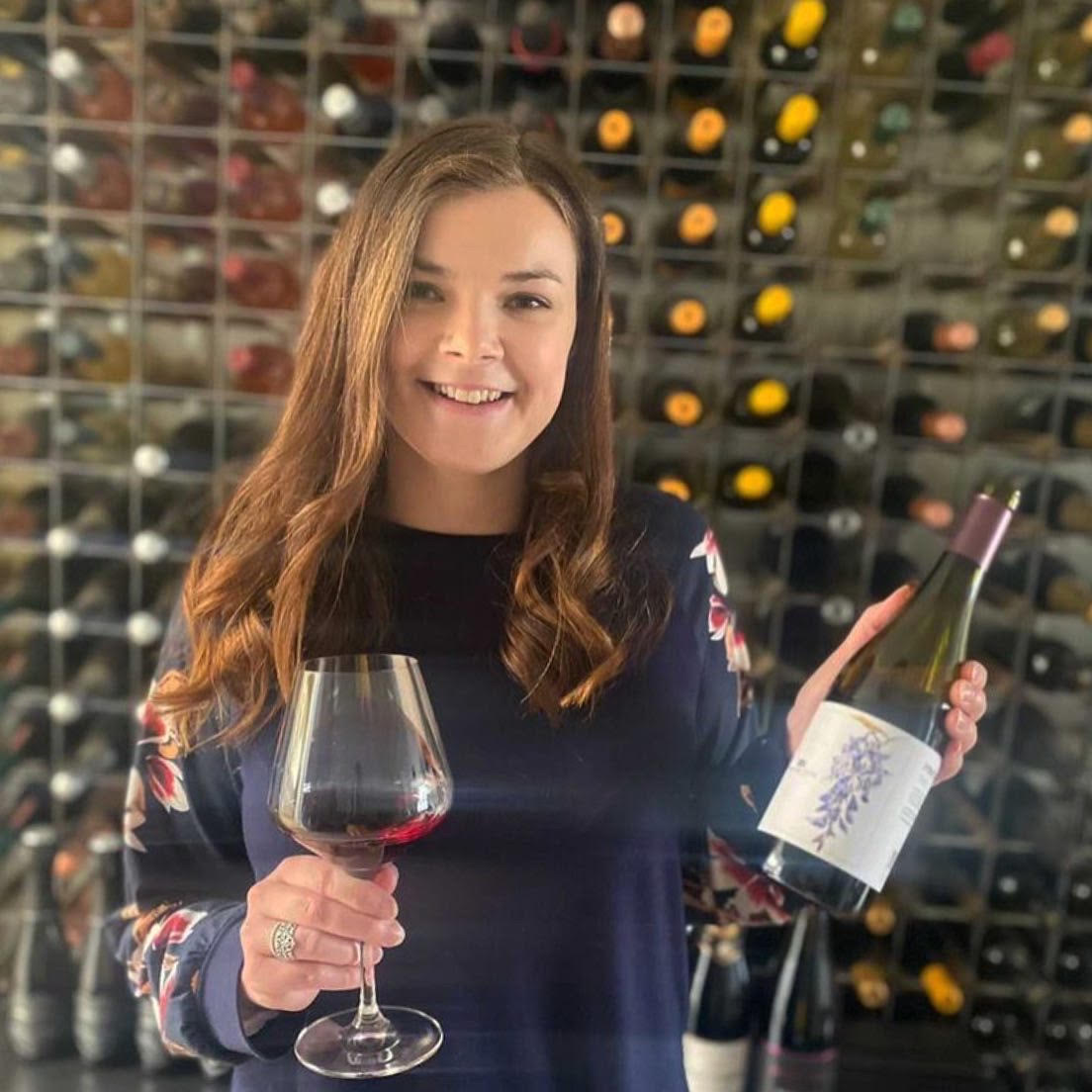 Tory shares her journey of discovering and falling in love with English Wine.
I started my wine education journey about six years ago; but it was only really around the beginning of last year that I truly discovered English wine. I took my first wine job working for a small English vineyard specialising in sparkling wines and it was through them that I came across Elizabeth Rose. Working in the English Wine industry roused me to check out the competition. Before this I had only ever drank those wines that many of you think of when we say 'English wine': sweet, low alcohol and overly fruity, picked up at a garden centre somewhere. The quality being produced at the vineyard where I was working showed that this couldn't be the case for all English wines. Inspired, I hopped on to the Elizabeth Rose website and decided to order myself a case.
Many of the names of the vineyards in the UK were unknown to me. It can be overwhelming when faced with so much choice about something you know so little about! Luckily, this is where Becky and Sara come in. They spend hours curating gorgeous handpicked cases, so that you don't have to. I ordered myself a case of 'Sara's favourite's' and so the English wine addiction began.
Some memorable wines from this box were definitely the Ashdown Rose, Ridgeview Cavendish and the Sharpham New Release – which is still one of my all time favourites today. The more I learn about English wine the more I want to know. Many English wines are grown and created on small, family run vineyards. When you start to learn the fascinating stories behind each bottle of wine that you're drinking it quickly becomes an addiction. The best part is there are so many of them all over the country now, many that you can go and visit to learn their story first hand. They offer tours, tastings and even luxury Holidays! I challenge you to go ahead and Google 'vineyards near me' and I think you will be surprised to realise what has been hiding on your doorstep. Even central London now has some amazing and unique urban wineries.
For me (and many of my friends that I have now converted) all it took was one good bottle. England and Wales mostly produce wines on a small scale. This means each bottle is limited edition and made with close attention to detail. The families behind the wines pour their lives and love into their wines. The effects of global warming in our cool country are meaning many producers are now turning out more and better quality wines year on year. Every bottle purchased is supporting jobs and livelihoods in the UK or even in your very own community.
English Sparkling wine is gaining a great reputation for its quality, rivalling Champagne's at blind tastings more and more often. English stills are slowly catching up, but they remain massively underrated. There is so much more to English and Welsh stills than just Bacchus. Producers like Woodchurch are creating incredibly rich oaked Chardonnay; Montgomery vineyard in wales have created a mouth-wateringly floral and fruity Pinot Noir; at Nutbourne they are creating unique blends such as 'Hedgerow.' There is something for everyone being grown right on our doorsteps.
If you have been thinking about trying English, this is your sign to jump in head first. I know the unknown selection can seem overwhelming; but Becky and Sara have taste tested and handpicked all the wines on this website. You can rest assured knowing if they don't love it, they don't list it. As mentioned above, they have a huge variety of mixed cases, they offer a monthly and a mini case alongside specialty cases; For example, the £9.99 case – All bottles under £10 each. These are such a great place to start as all the hard work has been done for you.
Click here and start your journey of discovery.
Follow my English wine journey on Instagram – @TheWineBubb