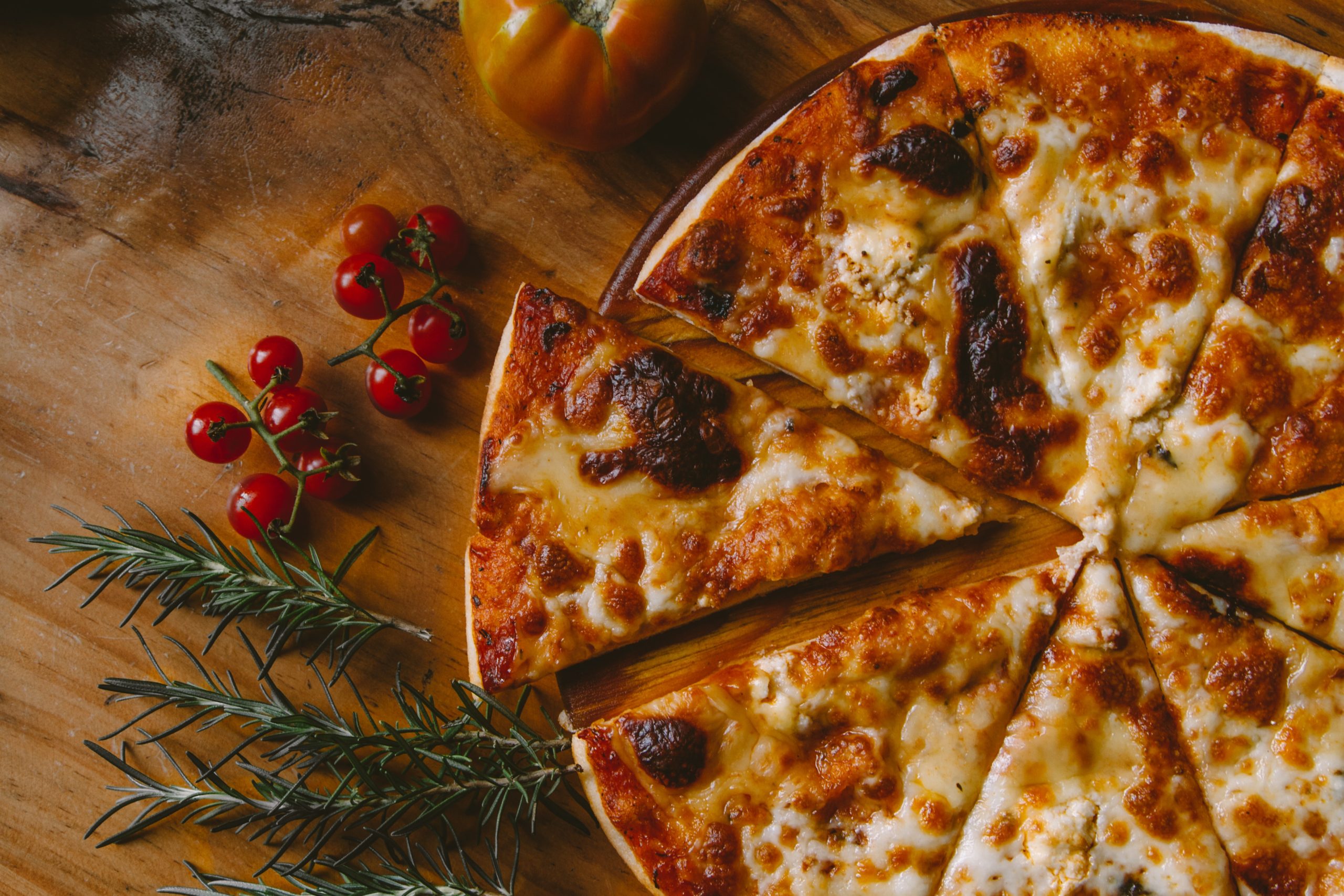 Pizza and wine pairing is an art. Get it wrong and dinner could be a disaster. But if you follow our simple rules and you won't go wrong.
Cheese and rich red wines have always been a solid pairing. This bold red is bursting with rich plum and dark-berry fruits; spicy with notes of coffee and blackberries. Plum and vanilla come through beautifully on the palate. An excellent accompaniment to your Margherita Pizza.
There's something about a Blanc de Noirs that just makes sense with chicken. The Simpsons Derringstone gives wonderful aromas of balsamic-poached winter fruit and citrus-peel.
Succulent and creamy-textured wine, with a crisply-mineral finish.
Pair with your favourite chicken pizza.
This is potentially my favourite pizza and wine pairing. It's another example of pairing fruity with savoury flavours. The Stanlake Park Reserve is a fruity, elegant dry red wine, with a delicate bouquet of ripe black cherry, blackberry and Mediterranean herbs, in perfect balance with a  fresh, smooth body.
This will pair beautifully with your mushroom-topped pizza!
For Pepperoni pizza, there's only one wine for me. The Martin's Lane Pinot Gris has a gentle, floral character on the nose.  The palate shows a steely core wrapped by a exotic ripe pear fruit character, with excellent length and concentration.
High acidity and a slightly oily texture makes this an excellent match for Pepperoni pizza.
The wine has a complex floral nose with added hints of pineapple & lime. On the palate, you will find balanced, crisp acidity with a palate of lemon and hints of lime and a background of nettle herbaceous note. 
Matching like with like, the pineapple notes in this wine will take your Hawaiian pizza to the next level.